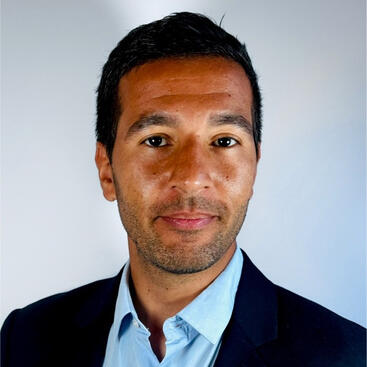 Hello,

I'm Bilel Kouider
---
Passion for startups, social good, and happiness. I'm passionate about new business models and how new technology can drive better customer loyalty, increase revenue while making a positive impact on our planet and community.

Citizen of the world 🌍🌎🌏

Currently based in Barcelona 📍
Bio
---
As a creative soul, I seek innovation in everyday life to define closer experiences. I am passionate about how emerging technologies transform our lives at scale. I like to build experience on the internet that makes people's life easier. I created 2 start-ups, 8 side-projects, brainstormed countless ideas, and invested in non-profit organizations. As part of my master thesis, I spent 18 months studying the crowdsourcing model and how it can be a key partner of innovation for any organization.

I am fluent in French, English and understand Arabic and Spanish, I lived in 5 different countries, visited more than 20 countries, and currently working in an international tech company which has strengthened my empathy for people and influenced me on how we engage with Customers, Partners, and Employees (C+P+E= People).

I realized very early on that your personal life is very closely linked to your professional life and having a variety of experiences gives you insight and capabilities, which define who you are and what you want to be.

I believe that in today's world, nothing works forever. In order to keep up with the pace of changes and unlock my creativity, here's what I usually do:

• I like to go for a walk or running outside.
• Fasting is one of my favorite ways to reboot my energy level and clear up my mind. I usually do 3 to 7 days fasting water-only up to 5 times a year. I also practice intermittent fasting.
• Reading a good thriller or a book on how ordinary people succeeded in impacting people's life.
• Cooking and learning new recipes. I love to cook for my family and friends, it is a way to share a good time and connect with people. I am a flexitarian and I mostly eat healthy vegetables to protect both, myself and our planet.
• Travelling and creating new experiences. Travelling is one of the best ways for me to understand different cultures, meet new people, and gain new perspectives.

OK, now I have already spoken a lot, so now it's your turn. What's on your mind? I am always happy to hear different perspectives, so reach out if you like to share your story or discuss your projects or ideas.
Books
---
I am an avid reader. I enjoy learning how others see the world. It gives me a different perspective on my life. These are my favorites books:

#1. The Alchemist

#2. Siddhartha

#3. Mandela - Autobriography

#4. How to win friends and influence people

#5. Mindset - changing the way you think to fulfill your potential

#6. Steve Jobs - biography

#7. Einstein - His life and universe

#8. Gandhi - Autobiography

#9. Malcolm X - Autobiography

#10. How to create tech products that customers love

And you, what are your favorites books that have transformed your life? Send me a note, I would be happy to get inspired 😃
Quotes
---
I find my inspiration in books, movies, or even Twitter - Yes, I like Twitter it's actually the only social-media that I use. These are my favorites quotes which have had a deep impact on me:

#1. Happiness is not what you get but what you become.

#2. Stop shopping and stick to the plan.

#3. People care about your opinion only once it's backed by results.

#4. If we fail to plan, we plan to fail.

#5. Failure is a part of life. The people who never fail are the people who fail to live.

#6. Don't rush, it takes time, adjusting, to the new you.

#7. Be tolerant with others and strict with yourself.

#8. As you vibrate higher you attract more genuine people who vibrate higher too.

#9. The true method of knowledge is experiment.

#10. When you fail to see the necessary leadership around you, be the leader you wish you had.

And you, what are the favorites quotes that have inspired you? Shoot me a note, I would love to know them😃